Dog Daycare
Daycare offers the perfect environment for your dog to get proper exercise and socialization. Most dogs would prefer to spend the day with their canine friends or caring humans than be home alone.
Whether you are at work, on vacation, have a busy day planned, or simply want to treat your dog to a fun-filled day of play, we offer a supervised, safe and interactive atmosphere. High energy or couch potato, your dog will experience positive interactions with other club members, and activities such as games, fetch, bubble time, and quiet time to nap and relax.
We know we can't take your place, but we can provide the companionship, love and attention that your dog needs in your absence.
All members must pass a temperament assessment to be admitted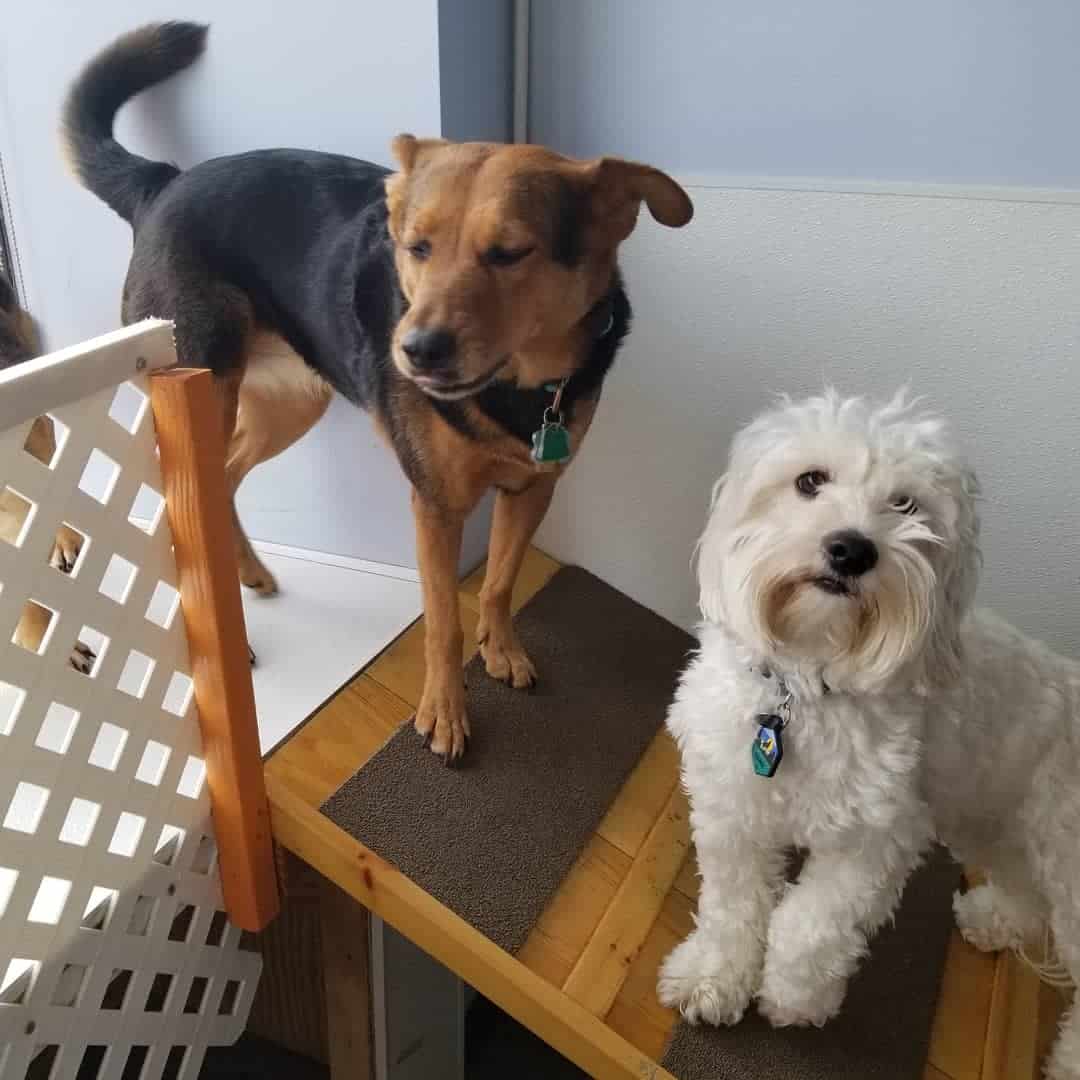 Why consider bringing your dog to The LI'L Woof Club?
Leaving your fur baby home alone all day does not allow him the attention he so deserves. Lack of interaction for long periods can produce excessive barking, disobedience and stress for your dog. It can cause pet parents to feel guilty and pets to develop separation anxiety.
A great alternative to being alone all day is to bring your pup to The LI'L Woof Club.
Our club's atmosphere offers dogs the opportunity to interact with other pups their size, under the watchful care of trained staff members.
Dogs are social animals by nature and need socialization. The LI'L Woof Club allows dogs to meet and play and develop their social skills.
Dogs are also creatures of habit and benefit from routine, as well as exercise. Sending your pup to The LI'L Woof Club offers both the routine and the playtime that is so important to their overall health.
We offer you peace of mind knowing that your dog is well cared for during your working hours. We provide an affordable service with the flexibility you need.
Remember, a stimulated and tired dog is a happy dog! This relaxed state if mind breeds contentment for both you and you pup.
What our Customers are Saying
Love this place. My pooch had a blast socializing with his new-found friends. The place was immaculately clean and service was awesome. A lot of thought has gone into planning the space to fully benefit its clientele: discerning doggies with parents who adore them. I would bring him daily, if I could! It is a relief to feel that I can leave my baby and tend to the things I have to do without worries or concerns.
Our dog Frankie loves going to daycare at the Li'l Woof Club! We recently moved to the area and we are so happy to have found a daycare that we can trust and rely on. Susan and her staff are excellent- they love and care for the dogs deeply. Frankie is always rushing to get inside once he realizes he's going to daycare and comes home nice and exhausted. Thank you Li'l Woof Club!
Susan and the Lil Woof Club crew go above and beyond to take care of my pup Chesney every week. They are very flexible with drop off/pick up times. Chesney is wiped down before I pick her up so she's nice and clean (which I have found is not the case at other day cares in the past). They are very responsive, and take pictures so you can see how your pup is doing! I would highly recommend entrusting your dog in Lil Woof Club's care!
The best place to have your dog learn socialization! Our 8 month old puppy leaps out of the car and runs in to play with the other dogs! All of the dogs are well cared for and consistently wag their tails. We give LI'L Woof 5 stars!
Li'l Woof Club is a very welcome addition to our weekly routine with our chihuahua-mix, Chico. Chico has been timid and shy since we adopted him earlier this year, and with each visit, we can see a positive change in his confidence. He's excited to walk into daycare in the morning and is a tired boy for the rest of the evening after we pick him up. Susan has put a lot of time and thought into making Li'l Woof Club a clean and safe place for dogs to socialize and treats each dog as her own!