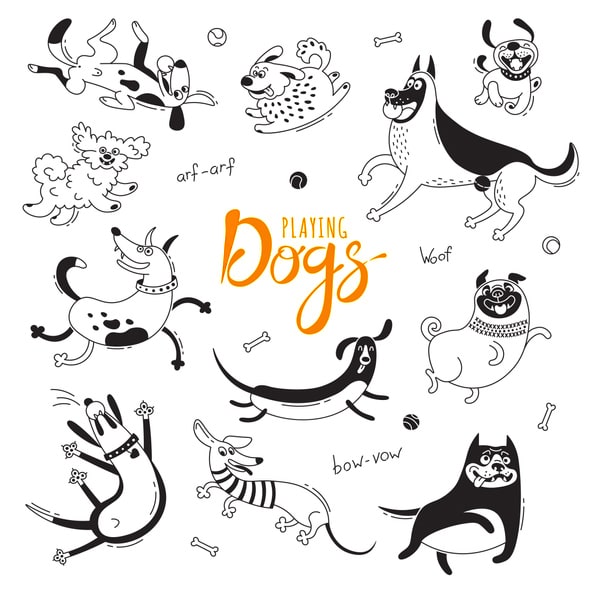 For the Good Dogs in your Life
Made specially for small-medium dogs,  The LI'L Woof Club is a first-class canine facility that is focused on offering each pet owner and canine member personalized attention and companionship.
Our state-of-the-art eco-friendly location features a ground floor play area, a number of large street-level windows with window seats and plenty of light-filled open space for our members to run around and play. Additionally, there are numerous places to cuddle up and lounge.
The lower level features our Bathing Suite and lots of comfy places to snooze to soft music and essential oils. A great place to relax outside of the play area.
Our backyard terrace is perfect for fresh air and sunbathing!
We Love Your Dog Like Our Own
Conveniently located right off the Garden State Parkway, one block from the Watsessing Train station and minutes from downtown Montclair and Bloomfield, we are committed to making our facility a warm and unique environment for each club member.
What our Customers are Saying
Love this place. My pooch had a blast socializing with his new-found friends. The place was immaculately clean and service was awesome. A lot of thought has gone into planning the space to fully benefit its clientele: discerning doggies with parents who adore them. I would bring him daily, if I could! It is a relief to feel that I can leave my baby and tend to the things I have to do without worries or concerns.
Our dog Frankie loves going to daycare at the Li'l Woof Club! We recently moved to the area and we are so happy to have found a daycare that we can trust and rely on. Susan and her staff are excellent- they love and care for the dogs deeply. Frankie is always rushing to get inside once he realizes he's going to daycare and comes home nice and exhausted. Thank you Li'l Woof Club!
Susan and the Lil Woof Club crew go above and beyond to take care of my pup Chesney every week. They are very flexible with drop off/pick up times. Chesney is wiped down before I pick her up so she's nice and clean (which I have found is not the case at other day cares in the past). They are very responsive, and take pictures so you can see how your pup is doing! I would highly recommend entrusting your dog in Lil Woof Club's care!
The best place to have your dog learn socialization! Our 8 month old puppy leaps out of the car and runs in to play with the other dogs! All of the dogs are well cared for and consistently wag their tails. We give LI'L Woof 5 stars!
Li'l Woof Club is a very welcome addition to our weekly routine with our chihuahua-mix, Chico. Chico has been timid and shy since we adopted him earlier this year, and with each visit, we can see a positive change in his confidence. He's excited to walk into daycare in the morning and is a tired boy for the rest of the evening after we pick him up. Susan has put a lot of time and thought into making Li'l Woof Club a clean and safe place for dogs to socialize and treats each dog as her own!
Read More on: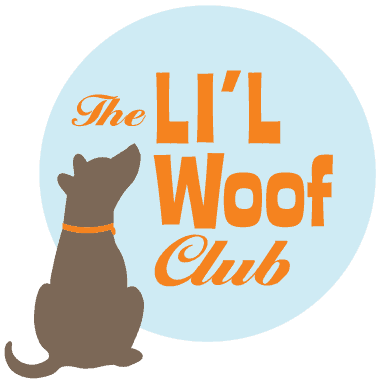 HOURS OF OPERATIONS
Monday to Friday 7:30am to 6pm
Early drop-off and/or late pick-up as requested
CONTACT US
56 Dodd Street
Bloomfield, NJ
Tel: 917-828-4104
Fax: 973-337-6111
woof@lilwoofclub.com
Keeping Man's Best Friend Wagging
The LI'L Woof Club is committed to maintaining the healthiest environment possible for our canine clients. We have a facility-wide air filtration system operating at all times. The FDA approved ODOROX (register trademark) hydroxyl processors destroy 99.999% of germs, bacteria, mold, mildew, volatile organic compounds (VOCs) and viruses in the air and on porous and non-porous surfaces.
The LI'L Woof Club is a member of the International Boarding and Pet Services Association (IBPSA) and a member of The Dog Gurus. Each staff member is trained in off-leash group play and many hold a Certification in Pet First Aid and CPR. We are committed to ongoing education toward providing our club members with a safe, fun and mentally stimulating place to be.