Cage-Free Overnight Boarding – Please note we are currently boarding Daycare dogs only.
For overnight stays, club members spend the night in our "Zen Den" lounge, which offers cozy platforms and alcoves, couches, TV and soft music. A trained staff member stays overnight in the same room with your pet and provides supervision and companionship. Crates are available for members who would prefer that option.
Daycare fun is included with all overnight stays unless otherwise requested.
All members must pass a temperament assessment to be admitted.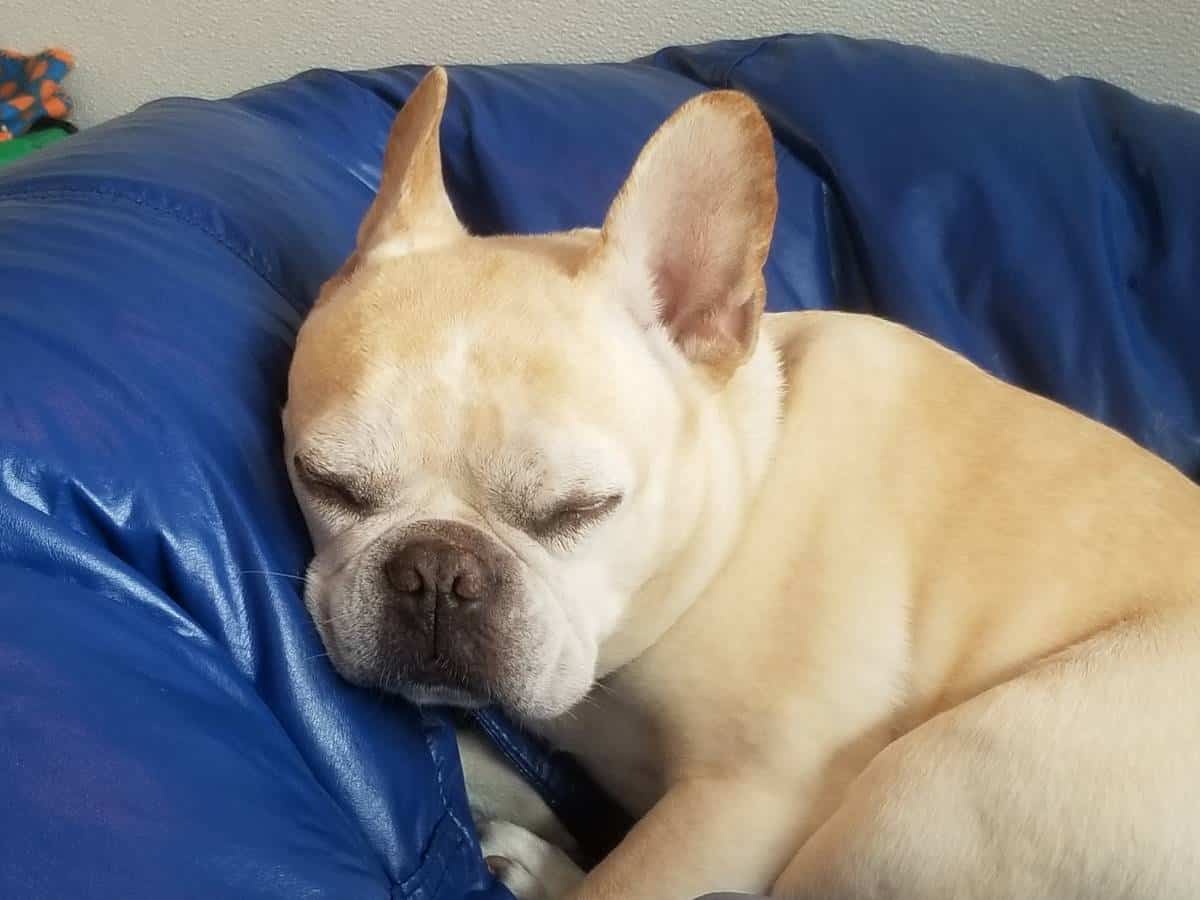 Why consider bringing your dog to The LI'L Woof Club?
Imagine for a moment that you were locked up in a small cage for hours at a time. How would you feel? Claustrophobic? Anxious? Stressed? Depressed?
If you have an upcoming trip and want your dog to be in the best of hands while you are away, The LI'L Woof Club is the place for you! We provide a unique cage-free, home-away-from home type boarding experience, helping your pup to feel relaxed and safe.
After a full day of exercise and socialization in daycare, pups are happy to be with the pack and be able to choose where, and with which friends to cuddle up with for the night.
If your dog is used to the freedom they have at home to roam around, sleep wherever they want, etc., being caged can make them feel anxious, claustrophobic, stressed and/or depressed. The benefit of our cage-free boarding is the independence and freedom it gives every dog to choose whatever makes them most comfortable during their stay. In other words, cage-free boarding = stress free boarding!
Another benefit of our cage-free boarding is that we have a caregiver with them during the night. Yes, dogs have natural pack instincts to be together but they also have a need for human interaction. Unlike being left in a kennel, your pup will enjoy being with a loving staff member and receiving the attention and care they deserve to keep them safe and content.
Here at The LI'L Woof Club we treat your dog like family! Our aim is to return them to you healthy and happy!
What our Customers are Saying
I thought we could never leave our small dog in anyone else's hands for an extended stay. At the LI'L Wolf Club the dogs are never alone, are watched over 24/7 by a warm caring staff and we love the fact that since there is a weight maximum, our Nigel is never outmatched by a larger dog when playing. Susan even sent us photos to reassure of us his good time there. And the place is pristine!
We LOVE The LI'L Woof Club for our dog, Peggy. This was our first experience with boarding our dog while we traveled. We were nervous, but Susan and her crew were wonderful and Peggy had a blast. The facility is clean, welcoming and fun. Inside and outside are set up to feel like a home. It's nice to have a place dedicated to her "size" dog friends. Definitely come check out the place!
Excellent space indoors and out for the pups to play and super clean!! Boarding options provide such a cozy, at home like experience after a long day of playing and romping around for the pups. Owner is very kind and passionate about her business!! Cash says thanks!!
I was very happy with the care my dog received at Lil Woof Club. The facility is super clean and comfortable, and has everything a dog needs. [Susan's] assistant Zach was great too and very attentive with the dogs. I would definitely recommend the Li'l Woof Club to anyone looking to board their dog or drop their dog off for daycare.
My dog PeeWee spent 4 nights at the LI'L Woof Club and received excellent care, and came home very happy. I got updates on how he did. Susan has wonderful state of the art accommodations and truly loves and cares for the dogs like they are her own.